Today I have the privilege of reviewing
La La Logic
, a
Preschool Curriculum
I never expected to love. Worksheets and computer games have never been high on my priority list for the preschool years. I even have my doubts as to how beneficial they are. As a Charlotte Mason homeschooler, I believe in lots and lots of outdoor exploration for my little ones, along with developing good habits and sharing great books together. However, La La Logic filled a need for us, and we all ended up being very impressed with it.

My 4-year-old son JJ is a child who loves to do everything his 6-year-old brother does. They play outdoors together. They play with toys together. They listen to stories together. They take turns having an equal amount of screen time. And JJ insists on doing his own copywork and math whenever SA is doing it. Up till a few weeks ago, I would just print off some of SA's earlier copywork and math pages for him to do, but that was not working terribly well. JJ was not quite ready for the math and objected to repeating the pages he knew how to do. Also, JJ's fine motor skills are already better than SA's, so it was a bit demoralizing for SA to see JJ whip through a page it would take SA a week to complete. So when the opportunity came to review La La Logic, I jumped at it. Here was something JJ could do while SA was doing his copywork, and it would be all his own.


What is La La Logic?
The La La Logic curriculum consists of three types of weekly activities suitable for children ages three through six. These are:
Online Brain Challenges
Worksheets
to print out and complete, and
Enrichment Activities.
There are 100 weeks worth of these activities, each with a printable schedule for the parent. Each daily activity takes approximately between five minutes to half an hour to complete. Screen time can be limited to as little as 5-10 minutes twice a week, or children can use a "continuous brain challenge mode" for extra practice beginning anywhere in the program.
La La Logic is sold as a life-time membership for only $29, and can be used for as many as five students at once. There is also a free trial available if you're not sure it's for you.


How We Used La La Logic
Brain Challenges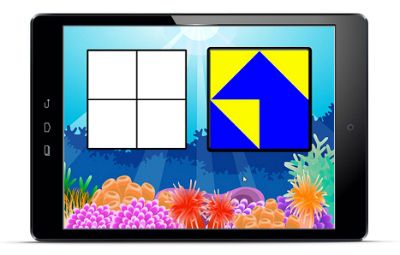 Each week of the La La Logic curriculum includes a set of five brain-building exercises online. These take about five minutes, and are expected to be done two or three times during the week. I started JJ on week 1. To my surprise, (he loves his limited screen time!) he did not seem to enjoy it. I wasn't sure why, but had a suspicion he found it a little babyish. Knowing the program progresses and builds from lesson to lesson, I decided to try starting halfway through the program, at week 51. That went much better, and he enjoyed it from then on. Exercises include sequencing, sorting, matching, counting, and many others.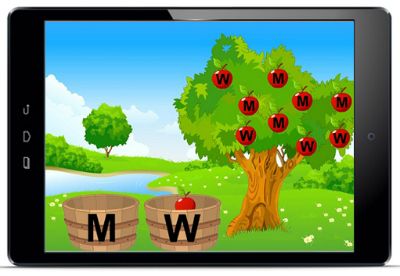 JJ tells me he likes everything about the brain challenges, except he doesn't really like the way it says things like "fa-a-a-an-tastic!" and "se-e-en-sational!" when he gets something right. I guess he finds it patronizing. :) He does like the dancing monkey (another response for the right answer).
Besides the curriculum, JJ also used the "continuous brain challenge mode" several times, which allows students to start at any point in the program and do all the exercises in order for as long as they want (or parents allow!).
Worksheets
Since we were looking for something for JJ to do while SA did his math and copywork, the worksheets became a very valuable part of the program for us. Since each week only includes one worksheet, I found myself going through several weeks of lesson plans to print extra worksheets when JJ wanted one on more than one day of the week. (Hint to La La Logic: I'd love to see all the worksheets in one place as well as in the lesson plans!). The worksheets contain many of the same skills as the brain challenges, but of course they have the added benefit of developing fine motor skills through cutting, pasting, and colouring.
I don't know if it was the novelty value (we haven't done many worksheets in our homeschool up till now), but I found that everyone wanted to get in on the action. MM(2) insisted on having the same worksheets as JJ, and even SA(6) enjoyed the cutting and pasting ones.
Enrichment Sets
Every weekly lesson plan has two or three related enrichment activities.
This is where La La Logic really impressed me the most. Many of the activities are things we already do naturally in our family: reading a good story together, playing a math game, or memorizing a poem.
The stories used had a rich vocabulary and were not dumbed down. For example, there were many chapters taken from
Old Mother West Wind
by Thornton Burgess. The math games were very like the ones I use regularly with my boys. The poems were also familiar childhood classics.
I did not use all of the suggestions all the time. For example, there were a number of suggested activities to choose from after each story, including narration, copywork, and nature study. These all sound very Charlotte Mason friendly, but in truth some of them are just not things I would ask of a preschooler. If that was the case, we would just enjoy the story together.
The enrichment activities sometimes took me out of my comfort zone as well, which is probably a good thing! There was some guided make-believe play, such as imagining going to the beach, or putting on a display at an art gallery. I'm not sure these sorts of things will make a lasting impact on my homeschooling style (usually I leave the imagination to them...), but my children enjoyed them at the time.


My Thoughts
I was very impressed with
La La Logic
. The lesson plans are very well laid out for the parent, and the enrichment activities are based on solid literature choices, math games, and imaginative play.
I like that it only takes a few minutes per day. As I mentioned before, these types of preschool activities are not necessarily top priority in our home...
outdoor time
and
habit formation
are more important to us. However, this curriculum allowed my four-year-old to participate in our morning lesson-time, while still leaving him plenty of time for play.
I also liked the quality of the website. Everything was very well laid out, clean and professional. My only suggestion is that I would have liked to see the printable worksheets grouped together for easy printing as well as included in the lesson plans themselves.
We will continue to use
La La Logic
, though perhaps a little less formally than during our review period. I think JJ will continue to request it for his screen time activity, and we will continue to print off worksheets and do enrichment activities together. I may pull more from it for JJ's Kindergarten year beginning next September, as I feel many of the activities are appropriate beyond the preschool years.
Lastly, at $29 for a lifetime membership, this is a great deal whether you use it as a full curriculum or simply as a resource. I think I will be using this for years to come.